About
Berry Springs Tavern
Hours of Operation
Monday-Saturday:
10am till late
Sunday:
08:30 till late
meal Service Times
Lunch 7 days a week
11:30am – 5:00pm
Dinner
Sun-Thu, 5pm – 9pm
Fri-Sat, 5pm – 9:30pm
Address
795 Cox Peninsula Road, Berry Springs
phone
89886186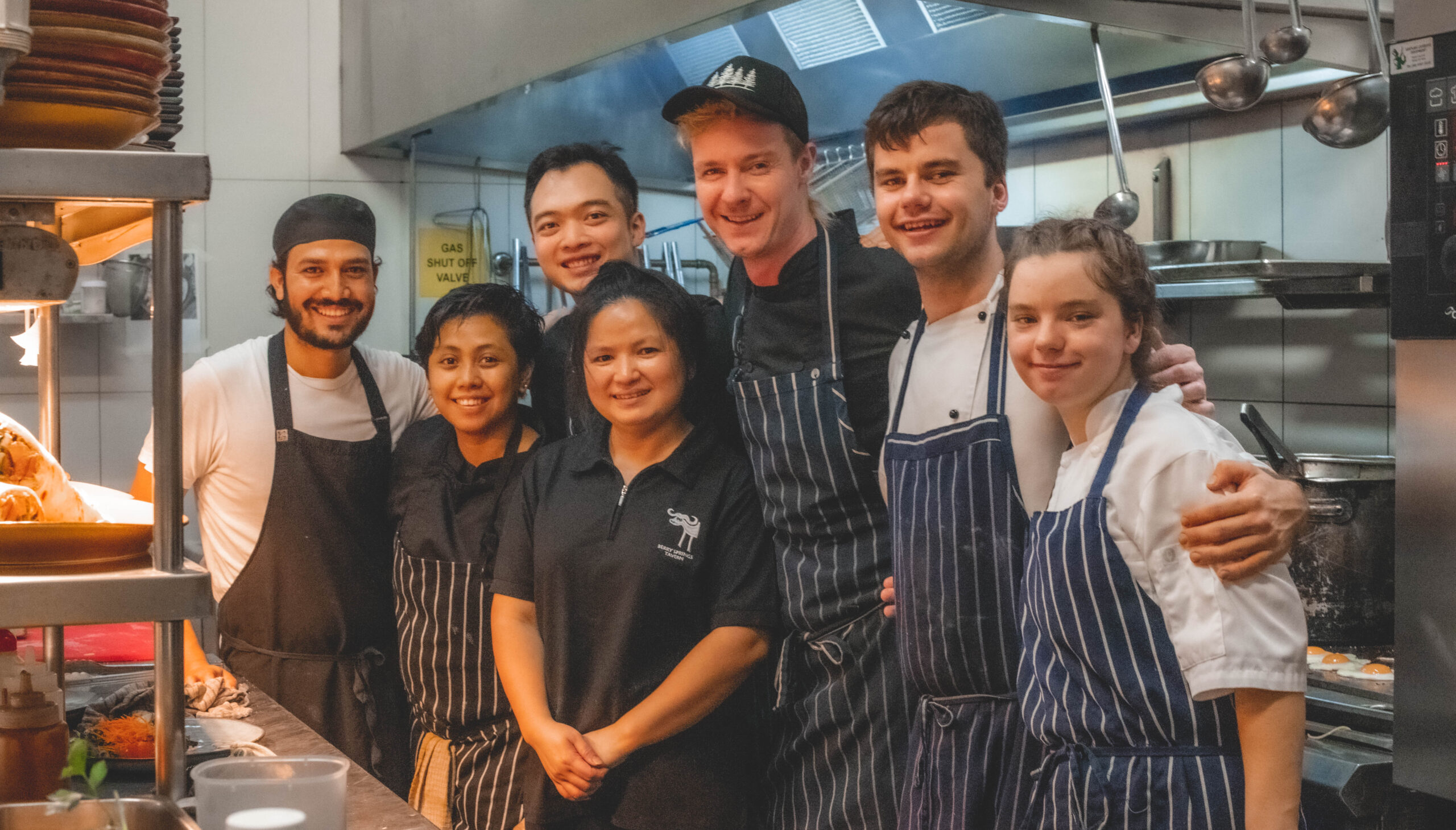 More about Our fabulous team
We have an amazingly talented, creative and committed team who love what they do.
Joe heads up our kitchen. Joe has a wealth of experience with working as chef throughout Australia and the UK. His passion for food is evident in his creative, flavoursome and quality meals. Joe is supported in the kitchen by a number of talented and spirited chefs all with a passion to provide a fabulous meal.
The front of house provide an excellent service experience which was recently recognised with the Australian Hotels Association awarding us best regional bar presentation and service Australia wide. Liz, our manager prides herself on consistency and customer service excellence.
The owners Ian and Leah Sloan are frequently on site ensuring they are in touch with daily operation and business needs.
The quality of our team, service and product is evident in our reviews and comments on Trip Advisor.
Liz, Dan & Michael
Supervisors
If you beleive you could make a great addition to our team, then click the button bellow, fill out the form and we'll be in touch.
Berry Springs Tavern makes for a great stop to be included in your travels or just a great day trip from the CBD.
We are located at 795 Cox Peninsula Rd, Berry Springs -Just off the Stuart Highway.
Conveniently on the way to Litchfield National Park, Berry Springs Nature Park, Wagait Beach, Dundee Beach and the Territory Wildlife Park.