Fun times, fabulous food and service, BST is the place to be.
Holy Moly.. a 1.5kg chicken parmy - do chickens even come that size. This massive tray of protien, carbs and a little salad for good measure is our newest culinary experience. THE PARMAGEDDON... I DARE you... This promotion has led me to ponder a few questions. Is it a parmy or a parma? Is it with ham or without? And what is the fascination with challenges that require you to eat big meals quickly? Who cares? it's a 1.5kg chicken parmy (note parmy) and you get a chance to have your mug on the BST Parmageddon Legends board... Friday nights ONLY and please book 89886186 Drum roll... the challenge... eat the palmy, chips and salad.. every last bit in under 30 minutes and it's yours for free.. just a few pesky rules.. actually the Parmageddon 10 Comandments in fact. The Ten Commandments of the BST Parmageddon Challenge 1. Thou shall eat the parmy, chips and salad in thirty minutes or less. 2. Thou shalt not allow anyone else to eat any of your chips, parmy or salad. Thou shalt not hide your food under the table, on others plate, feed to animals, people or any other such devious means 3. Thou shalt not spew, vomit, dribble or hurl during the challenge 4. Thou may dunk your food 5. Thou may drink as much water, beer, soft drink, gravy or anything thou chooses at your own expense 6. Thou may bring supporters / disciples to watch this noble challenge and shall take as many pictures as possible, sharing them to our social media 7. Thou shalt not covet thy neighbour???s parmy, get your own (husbands and wives are fair game) 8. Thou are encouraged to enjoy the challenge in good faith and show sportsmanship 9. Thou shalt not leave thy table until your parmy is finished! 10. Thou shall squeeze chicken and present an empty mouth on completion of the challenge Remember you are an athlete, one day this will be an Olympic sport and you may be held in high esteem, much like Lance Armstrong, Steve Smith and Tonya Harding and your name will be immortalised on the Berry Springs Tavern Parmy Board of Fame. Happy Eating.
So whilst we have it and we know it... I don't think we have published it well.... Berry Springs Tavern and our team do have a daily mission... OUR MISSION Outstanding food, fabulous service and hospitality. BST is the place to be. It is the mission of Berry Springs Tavern to provide customers a special and personalised experience unique to our rural locality. Berry Springs Tavern aims to create a comfortable, clean, safe and friendly dining and entertainment experience where customer satisfaction is our highest priority. Consistently providing outstanding food, fabulous service and hospitality. We strive to ensure a welcoming and family friendly environment offering a wide range of quality food and beverages at competitive prices. Berry Springs Tavern will pride itself on the personal and courteous way it looks after its customers so that their experience is seamless, memorable and one which they wish to repeat. And whenever or wherever we don't meet this please feel confrotable to contact us via PM on Facebook or on our contact page here so we can remedy any issues, after all it is you our fabulous customers that pay our wages and keep us in business! X Team BST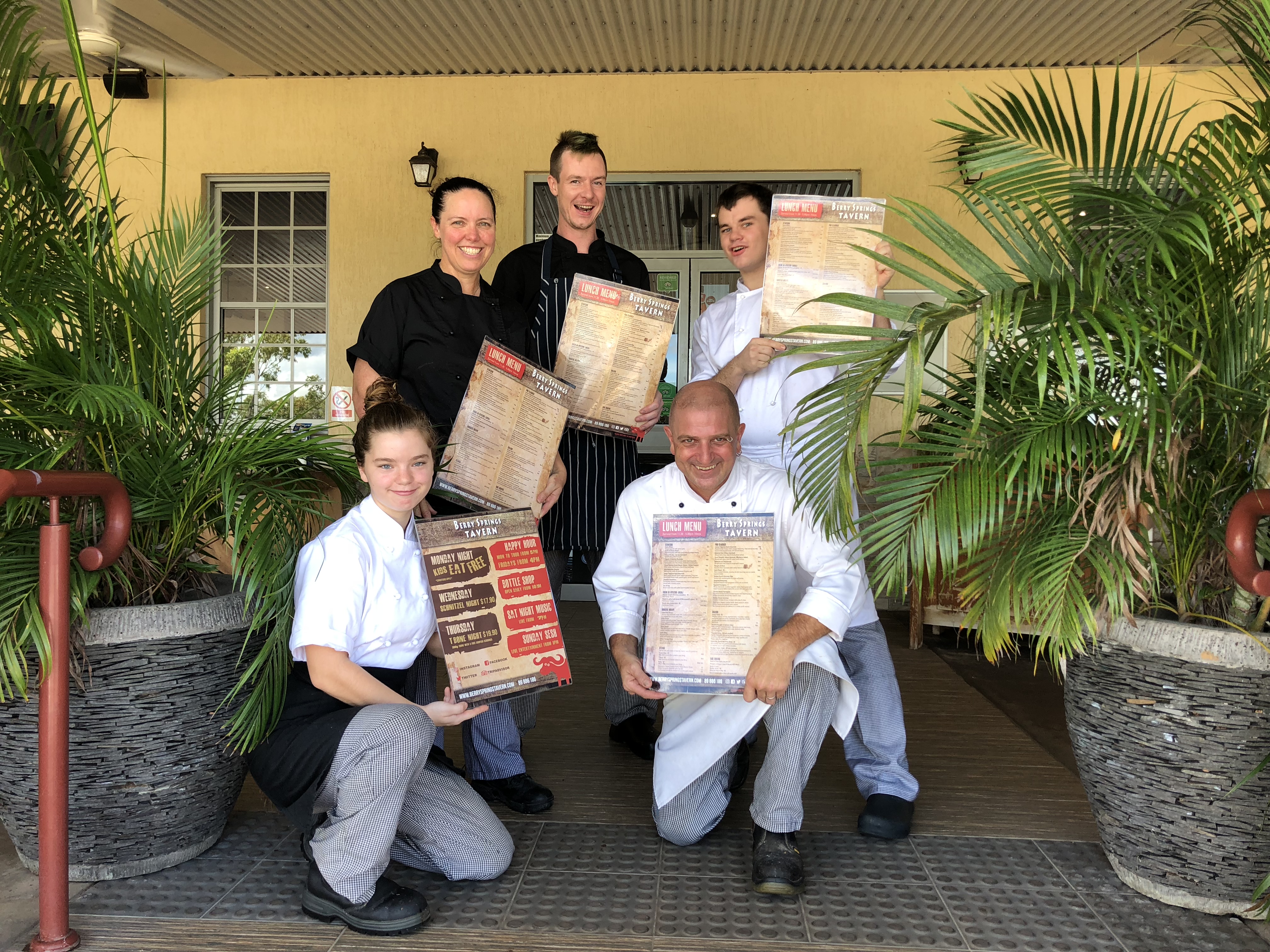 Well it's been a while since a Berry Springs Tavern BLOG has been posted. Partly because we didn't really know what a BLOG was.... and partly because we are busy with our venue and customers.
So now entering 2018 we are in to our third year in operation, with November being our 4th year anniversary.
During these first few years we have experienced some fabulous highs and lows.
We have met many wonderful customers. We have grown our business with some fabulous, spirited and quirky team members... all of whom have left their mark on us in some way.
We have made some mistakes, sheesh.. yes... we are human, and our fabulous customers and staff have aided us in learning through these mistakes.
We have had some terrible mishaps:
power outages
exploding glass
running out of gas mid meal service
faulty equipment…. the list goes on.
We have been broken in to and observed some brazen bottleshop thefts, furniture and post mix thieves.
We have hosted some fabulous events, groups and functions.
We have grieved loss with some of our closest staff, family, friends and customers.
To say it has been an amazing and grounding journey would be an understatement.
Our customers are fabulous in telling us what we are doing well and where we need to improve. It is in all of this feedback I am able to see a very strong and consistent message. Despite the occasional mishaps or mistakes our fabulous team are continuously commended for the amazing job they do. I hear "fabulous service, fantastic staff, great team, happy, warm, welcoming, smiling......"
Thanks Team, you do a fabulous job! Here's to another 20 years….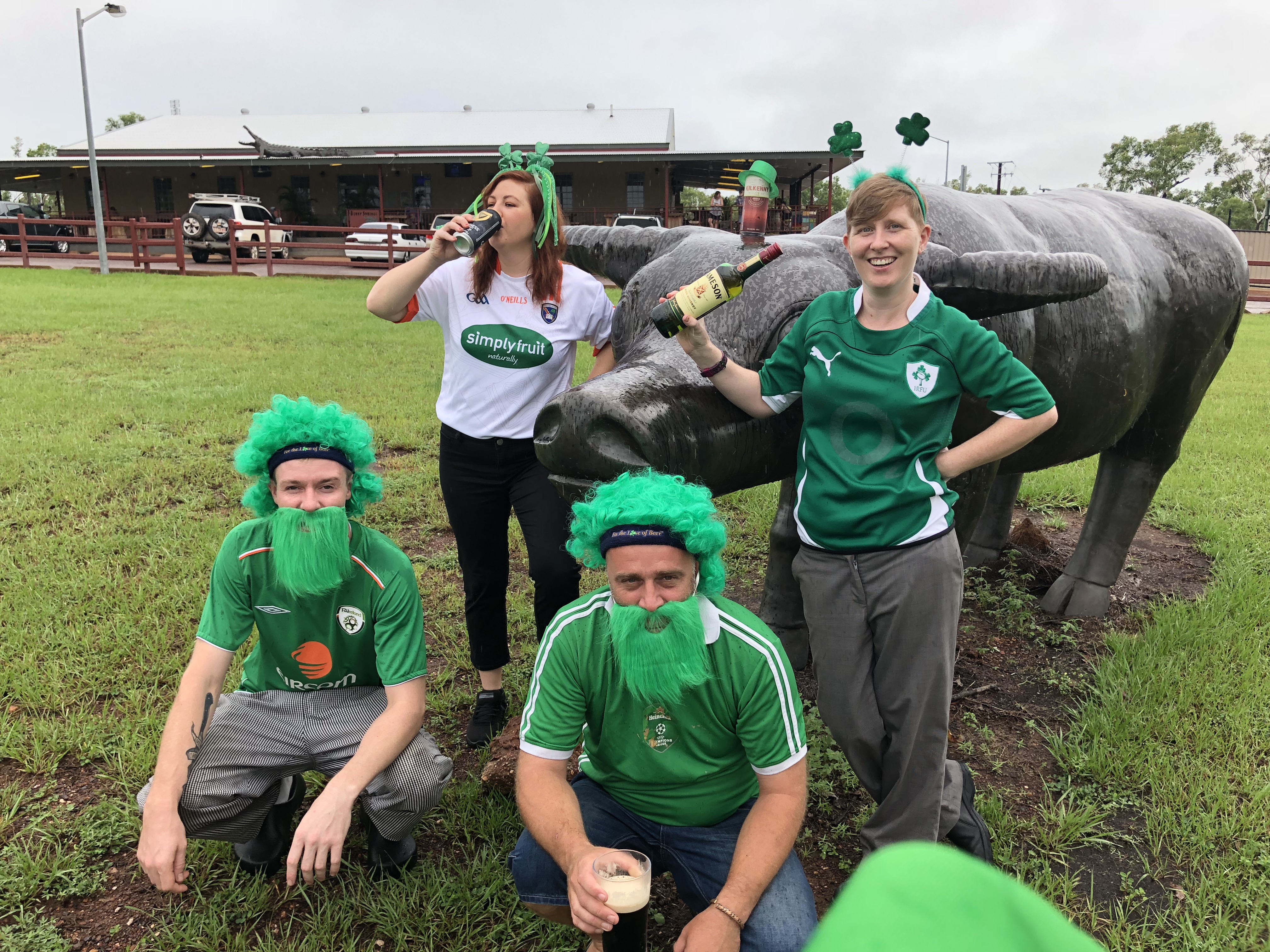 0

/